4 tags
"I'm not a philosopher, but here's something for you to think about,..."
– Grave Peril (Dresden Files #3, by Jim Butcher)
"Do you know what they say when a student left the University for a term?"..."
– Wise Man's Fear (Pat Rothfuss)
3 tags
"The most important thing in all human relationships is conversation, but people..."
– Paulo Coelho (via nagging)
3 tags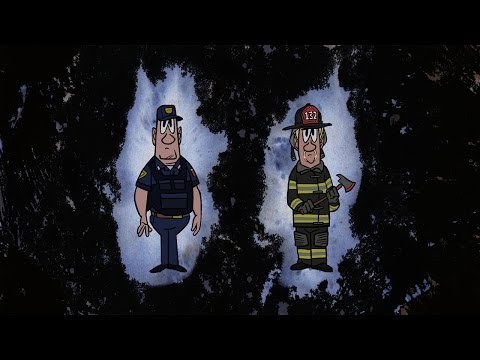 4 tags
6 tags
"It is not the artists who are creative. Creativity comes from immersion, from..."
3 tags
"There are only two worlds - your world, which is the real world, and other..."
– Neil Gaiman, The Books of Magic (via misswallflower)
2 tags
"Great minds have purposes, other have dreams."
– found in a Lifehacker article (here).  Not sure I agree completely, but it makes an interesting point…
6 tags
Progress...finally.
Finally been able to work consistently - not too much at a time, but it's getting there.  Really, I found that if I write (that is: by hand) a bit while I'm at work or something, when I get to the keyboard, that serves as a jumping-off point. That said, there are four shorts in the mix, all in some kind of draft form (complete or otherwise), and one summer to get at least one...
"Without books the development of civilization would have been impossible. They..."
– Arthur Schopenhauer (via lifeofliterature)
3 tags
3 tags
"Life becomes real only when we begin to face and solve our own problems. Until..."
– (via frozen-in-tyme)
"Writing is a struggle against silence."
– ~Carlos Fuentes (via frozen-in-tyme)
5 tags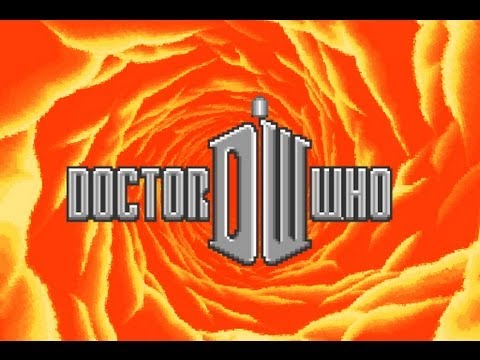 3 tags
"de natura artis"
There are voices we can hear only if we can learn to listen to a language without words. These are the voices of places, which speak to us of experience, each brick or signpost the custodian of a wellspring of sights and lives; the voices of those living things we generally disregard unless they have a direct relevance to our lives.  I'm talking about the voices behind the sounds and words...
2 tags
Reblog if you love to write.
Whether it be fanfiction, original stories, drabbles, songs, poems, books, or anything that has to do with creative words, then reblog. Let's gather all the writers of Tumblr together.
Eternal Flames: Emptiness →
internalflames: The will of the shatter being no longer rest within this plane, for that will has long been shifted to a dimension abroad. The heart of the shatter being can no longer beat the beat of man, for that heart has been pounded by fist instead of love. The soul of the shatter being will no longer bind…
3 tags
"No man is brave that has never walked a hundred miles. If you want to know the..."
– Pat Rothfuss, Wise Man's Fear
1 tag
4 tags
Watch
Stories within stories. Oh, The Simpsons.  Decades of shows, and only a handful of these McBain clips…but. They make up a story all of their own.  It's really interesting how the little things within a larger setting can build up to something we don't expect to happen - or not even notice, at times. It's also really clever, because it means that a lot more thought has to...
2011 Reading List (so far...)
Currently reading: Towers of Midnight (Robert Jordan + Brandon Sanderson) Already done: Speaker for the Dead (Orson Scott Card) The Way of Kings (Brandon Sanderson) Awaiting/Next up: Xenocide (Orson Scott Card) Children of the Mind (Orson Scott Card) Drown (Junot Diaz) Gauntlgrym: Neverwinter, Book I (R.A. Salvatore) Wise Man's Fear (Patrick Rothfuss) The Ghost Brigades (John...
2 tags
4 tags
"In twenty years I'll be thirty-two. But he'd come back the age he is..."
– Speaker for the Dead, Orson Scott Card
1 tag
4 tags
"A strange thing happened then. The Speaker agreed with her that she had made a..."
– Speaker for the Dead (Orson Scott Card)
2 tags
"If you want to be a writer, you must do two things above all others: read a lot..."
– Stephen King (via flashfiction365)
2 tags
5 situations where it's better to tell than show... →
(via: io9)
2 tags
The Flame
Something lives inside of me, nameless, formless, giving me the strength to move forward, to move on, to live. * First it flickers, tickling the bottom of my consciousness, a tepid remonstrance to icy monotony, dying with every gust stirred up by the darkest thoughts of myself. * One day something breaks. The flame blossoms in a surge of passion, giving rise to feelings long dormant: passion,...
3 tags
The Road Oft-Forgotten
Ten years. Ten bloody years. And now it's almost over. Looking back, on this, the last day of the decade, it doesn't matter how you've felt about years past. Memory works its insidious, decaying, compressing, talents and makes it all a blur. But the years happened, their stories playing out in our actions and reactions, their words written onto our bones in an ink that never...
1 tag
"With this pen, I will peel back the layers of the mundane, and reveal to you a..."
2 tags
"What is dead must never die, for to be forgotten — even for an instant..."
2 tags
Winter
I spent the day in the snow, wandering, trying to find the right feel for winter. I was looking for inspiration everywhere, and in everything: on the streets, in and around buildings, and even on a bench surrounded by snow. It wasn't until I was almost home that I found it: There are mountains near my home, where there were none before. Monuments wrought from ice, piled high as if in...
2 tags
2 tags
Home
(Sorry if this one's a little hard to read - had to screenshot it in too…but that's the last one I have to do like this)
2 tags
Song for the Storm
(Had to screenshot this one in - but it's still by me)